WAUKESHA, Wis. – In April, police said they heard gunshots at the Baymont Inn & Suites in Waukesha and an officer returned fire. We now know that the man locked inside had no weapon at all.
The defendant's attorney said Eric Zweifel suffered from a mental health issue. He said the county placed Zweifel at the inn, where police believe he fired two shots and had a woman in his room. We now know that was not the case.
On April 29, dozens of squads and tactical units surrounded the Baymont Inn in Waukesha. An emergency alert warned people to avoid the area.
Prosecutors say Zweifel, 44, was inside. Deputies attempted to take him to a mental health facility. Investigators said he refused to leave his room, so Waukesha police showed up.
"We think it's going to be related to this based on her initial profanity screams, yelling about something about the police being at her doorstep," police said.
Prosecutors say a hotel employee told police that Zweifel might have a woman in his room. When the police arrived, they said Zweifel shouted, "I'm going to kill you all." Officers said they heard two "pops" from inside the room and thought they were gunshots. Waukesha Police say an officer fired a shot in self-defense. No one was hurt.
SIGN UP TODAY: Get daily headlines, topical emails from FOX6 News
"They fired at least one shot – blindly in the hotel room, thankfully not hitting my client or anyone else in the hotel," said Jonathan LaVoy, Zweifel's attorney.
Detectives said Zweifel was alone in the room. They eventually discovered that there were no weapons inside.
"Mr. Zweifel had no weapon," LaVoy said. "There was no shooting in this hotel room. There was just a policeman who fired in this hotel room – which I think is a significant concern."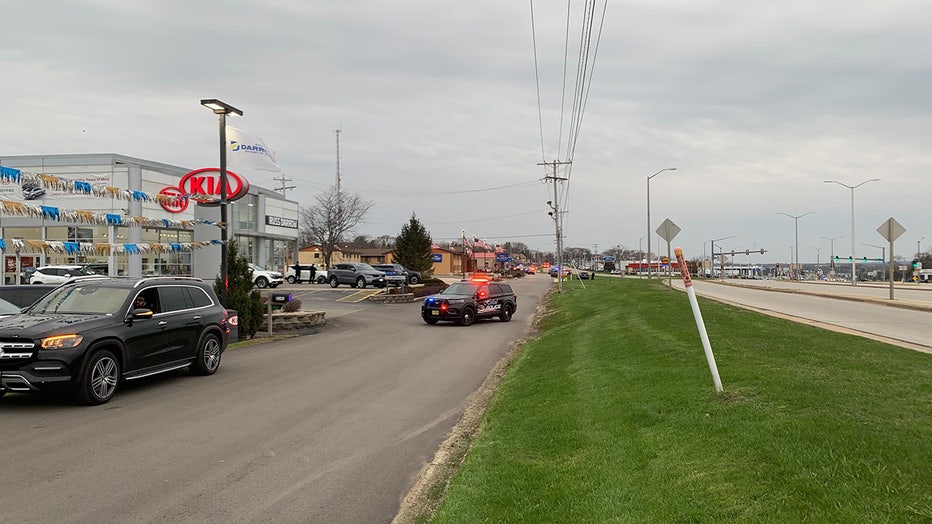 Heavy Police Presence at Baymont Inn & Suites, Waukesha
Crisis negotiators convinced Zweifel to surrender. As for the "pops" that police thought were gunshots, prosecutors said "Zweifel was so agitated and was damaging or hitting things with such force that officers and other hotel guests mistook the noise with gunshots."
"Several officers trained for the City of Waukesha thought it was gunfire," LaVoy said. "I don't know how it was even possible."
Waukesha police would not comment for fear of jeopardizing the criminal case.
Zweifel is charged with four felonies for threatening officers and three misdemeanors. He has pleaded not guilty and will be back in court on July 7.
Waukesha Police Statement
"Now that charging decisions have been made and a criminal complaint is in the public domain and in order to maintain the integrity of the investigative process as well as respect the judicial process, we will refer all matters to the complaint. We believe it is best not to impact potential jurors or the court process.
The officer has been temporarily placed on administrative leave to receive any wellness treatment and to provide space for the investigation to move forward. The officer involved regained full status in a short time."